News
Chillige Stoner Music
Nov 22, 2022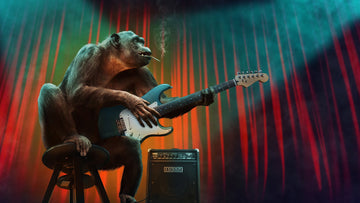 When you're high and don't feel like watching movies, music is a great option.
From German to English bands. There are a lot. Bob Marley is a legend in cannabis music, but there are other bands.
Here you will find a small overview.
1. Kyuss.
A stoner rock band from California that saw a lot of activity especially in the 90's and laid the foundation of the stoner rock scene. Her songs aren't just about being high.
Slow tempo, deep bass and strong distortions make up the music and can be pleasant.
2. Monster Magnet.
The band formed in New Jersey in 1989. Her breakthrough came in 1998 with the album Powertrip. The popular song Powertrip has something to do with dope. It motivates you to do your thing and enjoy life in a relaxed manner.
3. GReeeN.
With THC, the German rap band GReeeN delivers a funny song that is both high and sober to listen to. Modern rap music from Mannheim.
4. Shall-P
Anyone who has had enough of German and English songs can insert SKA-P. The Spanish punk rock band deals with socially critical issues. The music style is spirited and is also suitable for parties with buddies. The band has a song called Cannabis in store.
5. Cannabis Corpse.
Metal fans who need it harder when high can listen to Cannabis Corpse. The American death metal band, which formed in 2008, addresses various topics in a classic death metal style. Cannabis is not neglected and there is no lack of humor.
6. Roots-Reggae-Band
A cult band founded by Peter Tosh in 1976. Reggae music style was developed from him. Every stoner should know the song "Legalize It".
You see, there's enough music to chill high. Time to try out which music you like best.