News
Show your cannabis status!
Sep 07, 2022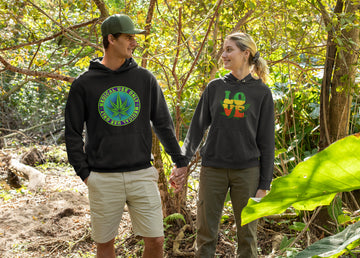 Being pro-cannabis has become normal on social media and there are a lot of funny profile pictures out there. As a weed lover, how well equipped are you offline?
There's something about striking in public with humorous weed clothing. So you can immediately tell from your fellow human beings how they react to a t-shirt. Unbiased spontaneous reactions. Conversations with like-minded people come naturally.
It's not hemp clothing, but there are motifs on high-quality textile clothing. Something nobody can take from you. Your clothing status is independent of the internet. It feels good to wear clothes that carry a message.
If someone asks you about sustainability and climate protection when it comes to clothing: No problem! All weed products in the shop are made in Germany. Oeko-Tex Standard 100 certified. Plastic-free packaging and climate-neutral shipping.
Your product will only be produced when you order it! It is not mass-produced and still with you in 2-4 working days! It comes directly from the manufacturer and thus unnecessary transport routes can be avoided.
A sustainable printing process is used for the motifs. With a waterless printing technique, the environment is protected and the quality remains high. Your purchase also supports the legalization of cannabis. Cool clothes, environmental protection, quality goods and support the movement. These are unbeatable reasons.
There is guaranteed to be something for young and old. Hemp is timeless and so is the passion for it. Don't worry: There aren't just t-shirts.
With hoodies and sweaters you have something for the colder seasons. Caps, jackets and much more can be found in the shop.
If you need something for on the go, a drinking bottle with a great weed motif or a mug is a good idea.
As you can see, there are enough articles and value is placed on environmental protection.
Ready to show off your cannabis status offline? It is also suitable as a gift idea. Look chilled in
Shop
stop by and browse the range.